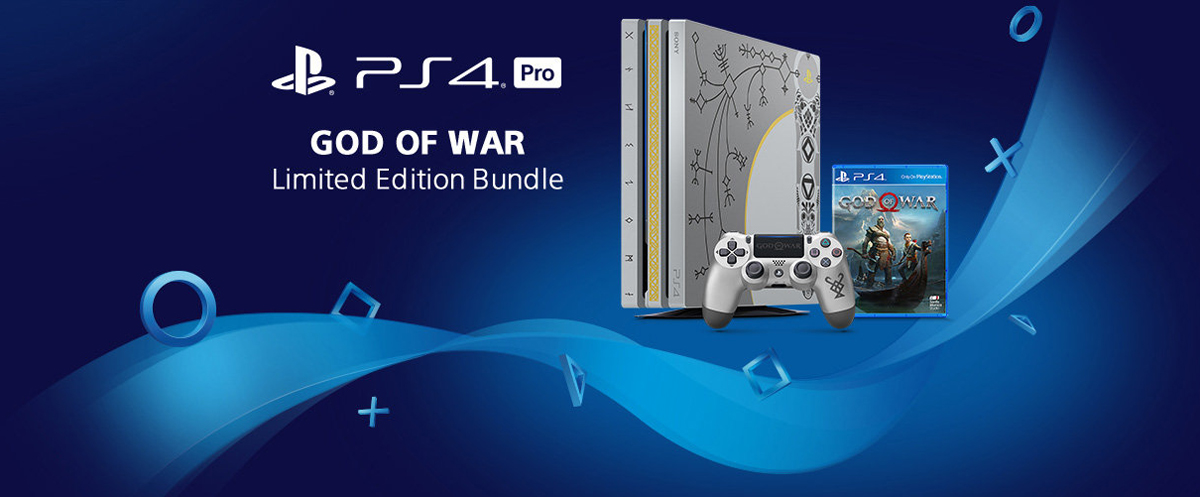 Game Worlds Come Alive
PS4 Pro gets you closer to your game. A turbo-charged version of original PS4, the PS4 Pro heightens your gaming experience with faster, more stable frame rates in your favorite titles, and also supports up to 4K video streaming. A deeply connected gaming community, PlayStation Plus**, offers you a platform to play with or against your friends. You'll also get access to endless streaming movies, TV shows and music, and share your epic game moments with a press of a button.
4K TV Enhanced
When played on a 4K TV, God of War outputs in a dynamic 4K resolution achieved through a stunning 2160p checkerboard.
HD TV Enhanced
1080p HD TV players will benefit from increased image clarity via the supersampling of a higher resolution onto their display.
HDR Compatible
Players with HDR displays can experience God of War with HDR lighting and a wide color gamut.
This Limited Edition God of War PS4 Pro bundle includes a fully customized PS4 Pro console inspired by Kratos's Axe, a Leviathan Gray DUALSHOCK 4 controller with insignia, God of War game on Blu-Ray disc, and deluxe digital content.
Limited Edition God of War Bundle - PS4 Pro
God of War
Bold New Beginning
His vengeance against the Gods of Olympus years behind him, Kratos now lives as a man in the realm of Norse Gods and monsters. It is in this harsh, unforgiving world that he must fight to survive… and teach his son to do the same.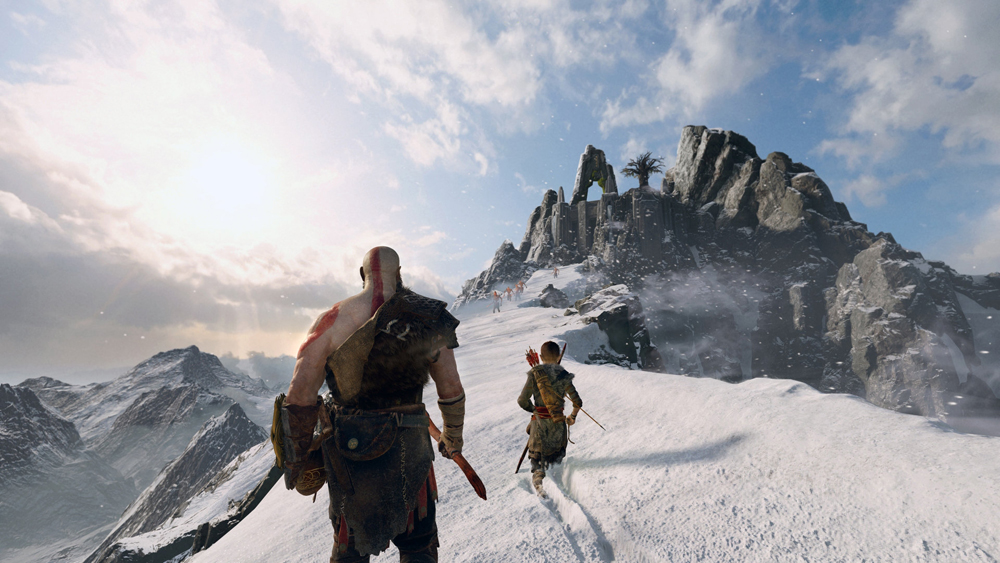 A Second Chance
Kratos is a father again. As mentor and protector to Atreus, a son determined to earn his respect, he is forced to deal with and control the rage that has long defined him while out in a very dangerous world with his son.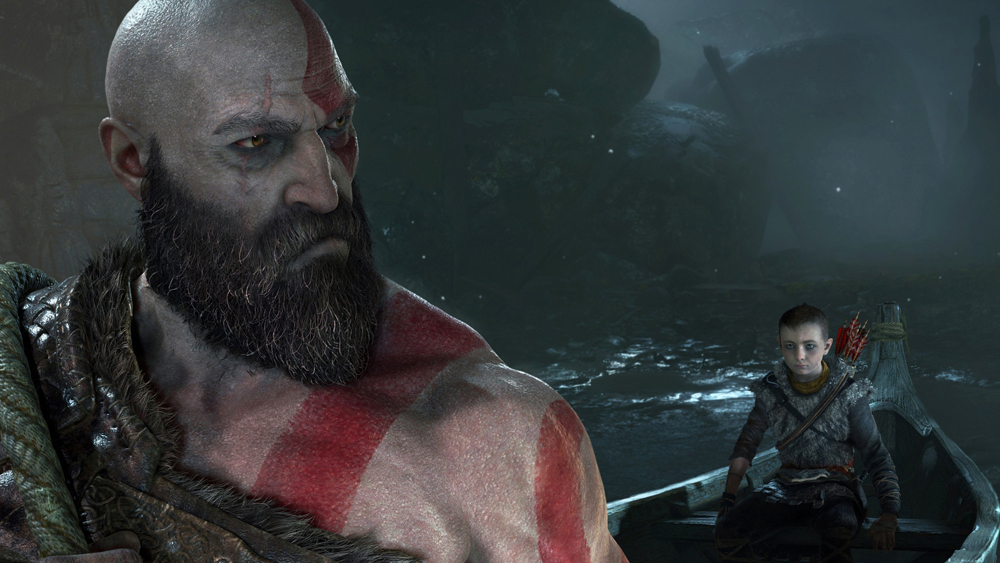 A Darker, More Elemental World
From the marble and columns of ornate Olympus to the gritty forests, mountains, and caves of Pre-Viking Norse lore, this is a distinctly new realm with its own pantheon of creatures, monsters, and gods.
With an added emphasis on discovery and exploration, the world will draw players in to explore every inch of God of War's breathtakingly threatening landscape—by far the largest in the franchise.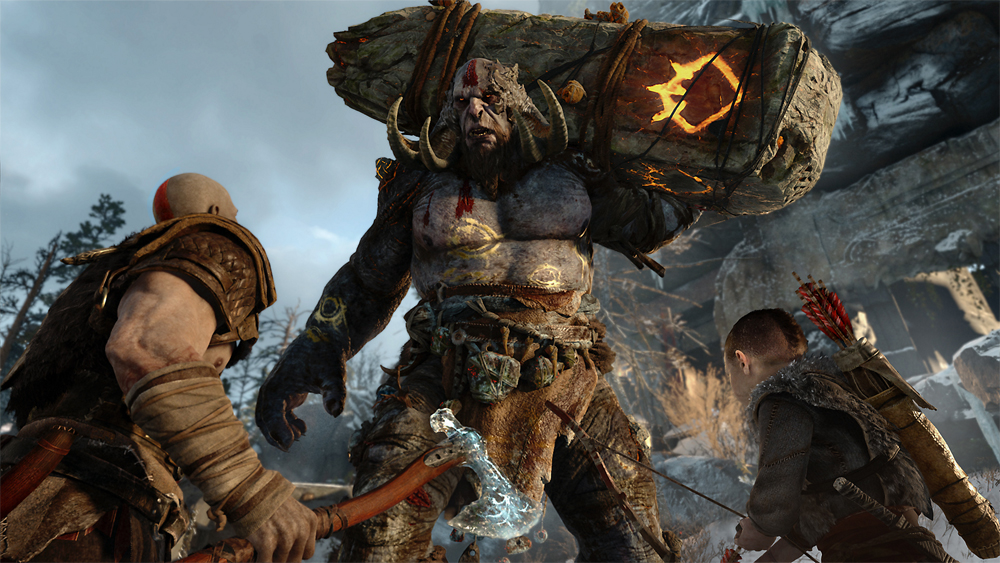 Vicious Physical Combat
With an over the shoulder free camera that brings the player closer to the action than ever before, fights in God of War mirror the pantheon of Norse creatures Kratos will face: grand, gritty, and grueling. A new main weapon and new abilities retain the defining spirit of God of War while presenting a vision of violent conflict that forges new ground in the genre.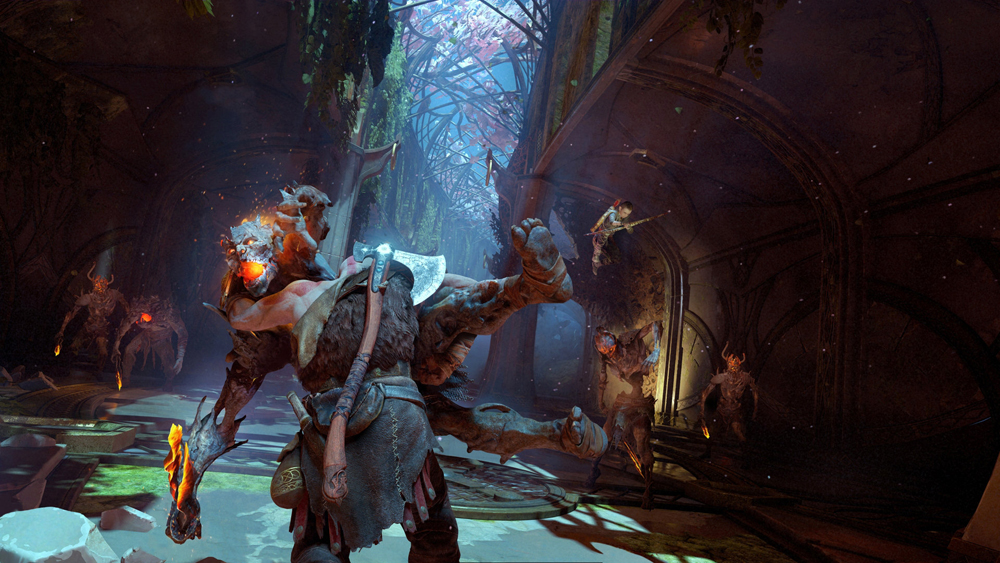 Game Gallery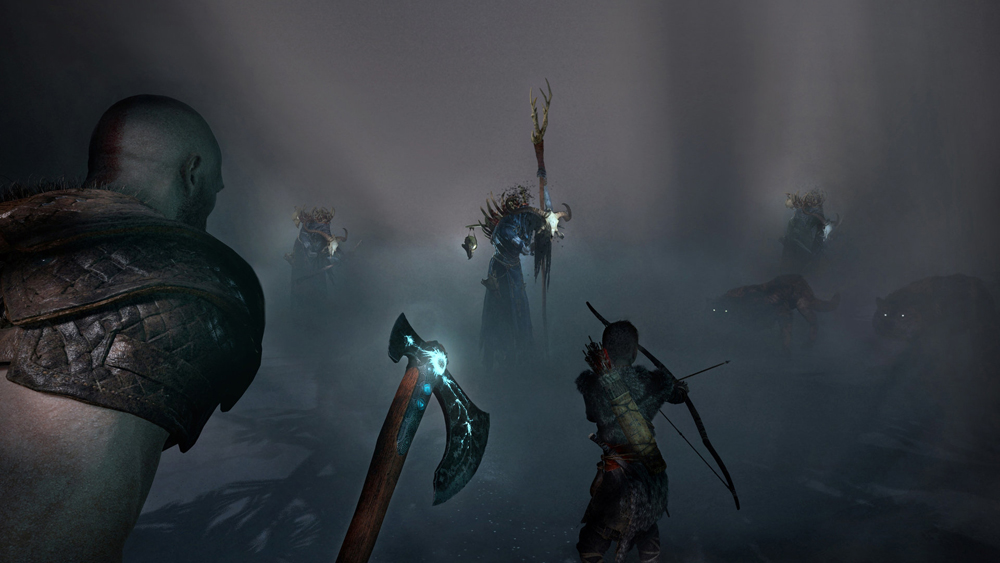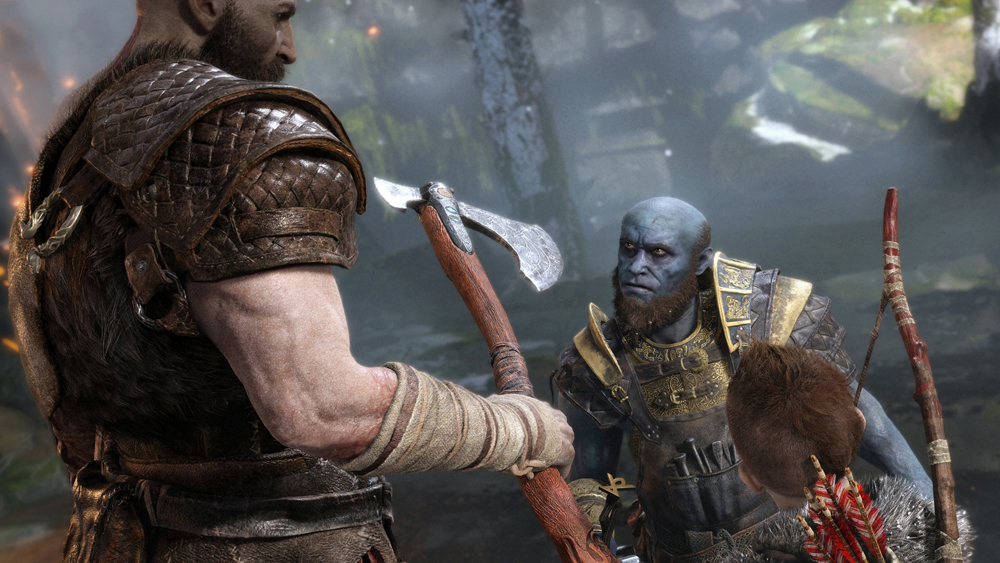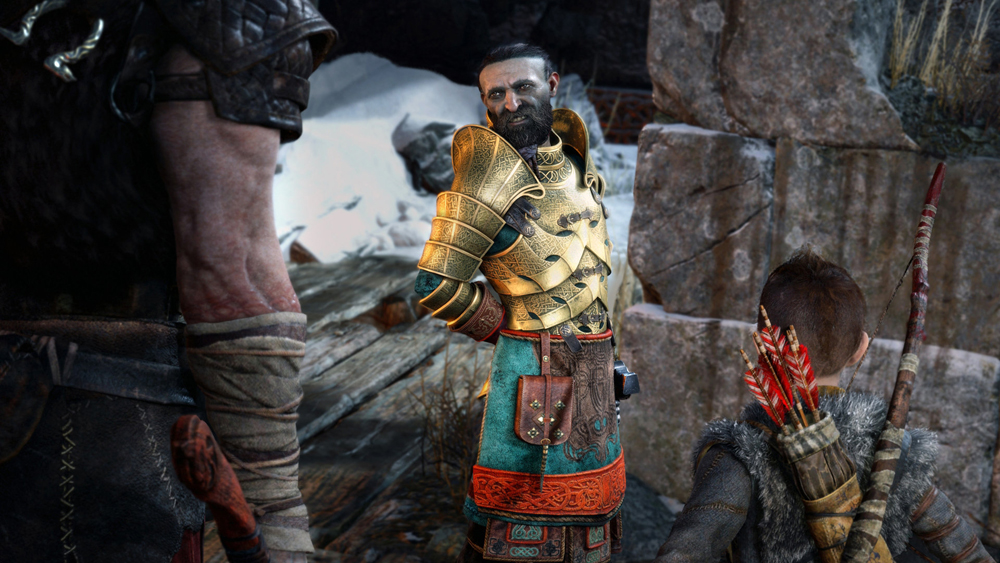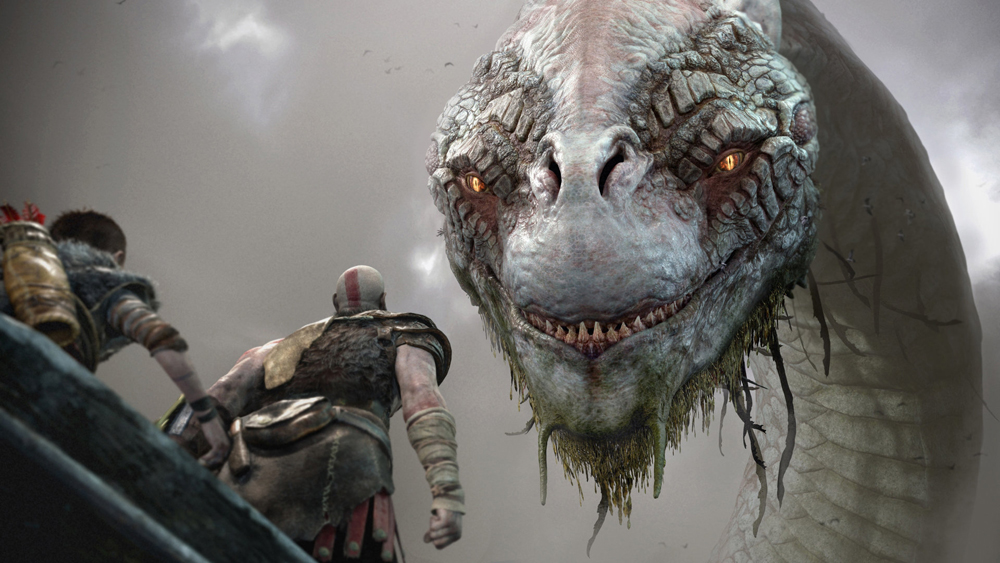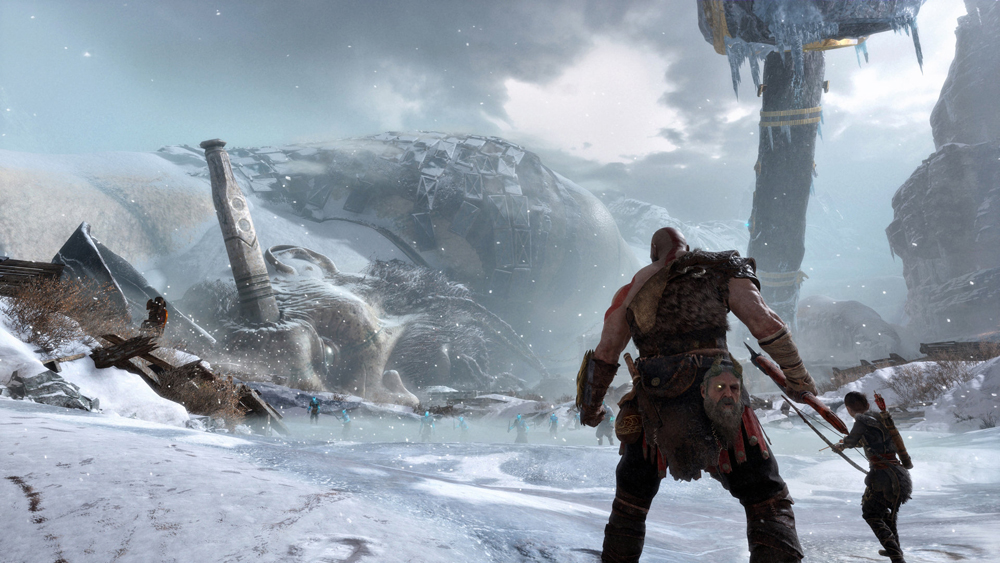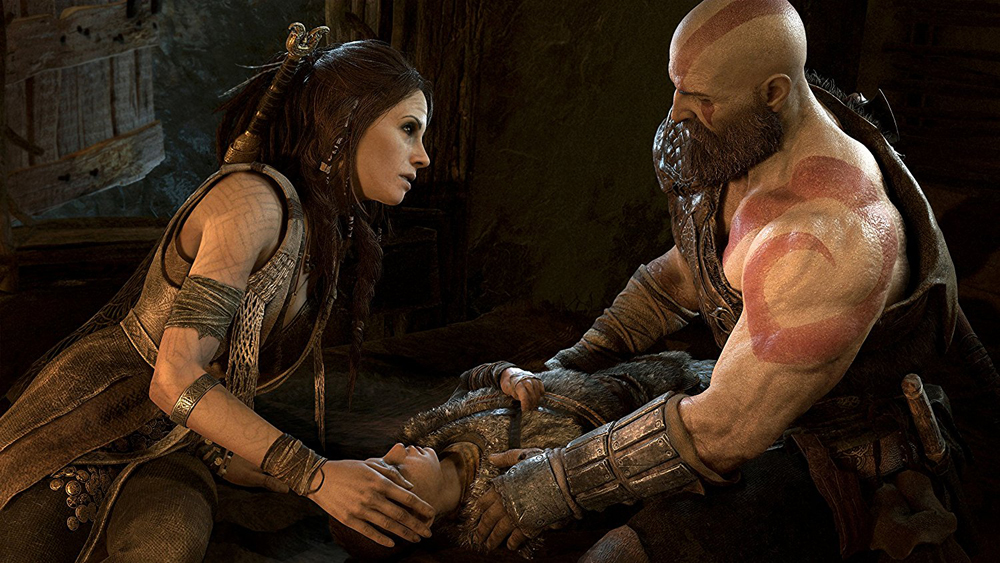 General

Brand
Sony

Model
CUH-7115

Type
PlayStation 4 Bundle

Color
White

Processor Type
x86-64 AMD "Jaguar", 8 cores

Memory/Storage

Installed RAM
GDDR5 8GB

Hard Drive Size
1TB

Optical Drive Type
BD x 6 CAV, DVD x 8 CAV (read only)

Graphics

Graphic Processor
4.20 TFLOPS, AMD Radeon based graphics engine

Communication

Ethernet
Ethernet (10BASE-T, 100BASE-TX, 1000BASE-T)

Wi-Fi
IEEE 802.11 a/b/g/n/ac

Bluetooth
Bluetooth 4.0 (LE)

Connections

USB
Super-Speed USB (USB 3.1 Gen.1) port x 3

HDMI
HDMI out port (supports 4K/HDR)

Digital Audio
DIGITAL OUT (OPTICAL) port

Dimensions/Weight

Height
2.17"

Width
11.61"

Depth
12.87"

Weight
7.28 lbs.

Additional Information

Date First Available
October 30, 2018