SteelSeries Siberia V2 3.5mm Connector Circumaural Full-Size Gaming Headset
Based on the award-winning SteelSeries Siberia Full-size Headset, the v2 features major enhancements in sound quality, comfort and its microphone. Every element of the v2 has been optimized for pro gaming, making the headset a preferred piece of equipment for the worlds' best competitive PC gamers - the most demanding headset users in the world. Sporting 25% larger 50mm driver units, the SteelSeries Siberia Full-size Headset dramatically boosts overall acoustic performance. Experience a rich and detailed soundscape from immersive atmospheric background music to precise 3D positional sounds of footsteps, gunfire and more. The close type ear cups feature thick leather padded cushions built from sound dampening foam, designed to offer passive noise reduction from loud surroundings and improve comfort over prolonged use. A virtually invisible uni-directional microphone can be retracted from the left ear cup, optimized for essential voice communications. The v2 remains lightweight and its trademark headband suspension construction makes it extremely comfortable for use over long periods of time.
FEATURES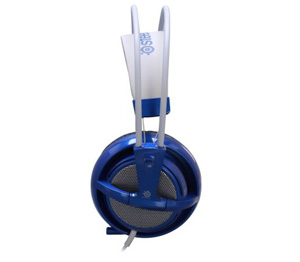 Powerful Beauty

The SteelSeries Siberia v2 headset is the successor to SteelSeries' Siberia full-size headset, which revolutionized several features in the headset industry. The Siberia v2 features a beautiful design combined with functionality and performance, all in one headset.
Noise Reduction

The earcups feature a noise reducing foam, which helps you to focus on the important audio or voice communication, and not being disturbed or interrupted by outside noise.
---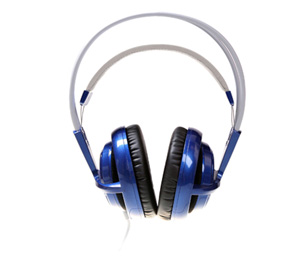 Quality Driver Units

It's one thing to have a beautiful exterior, but it's what's inside that that makes these one of the best quality headsets on the market. A 50mm driver unit with crystal clear sound in high, low, and mid-range ensures quality output for multiple uses.
Retractable Microphone

The Siberia v2 features a retractable microphone that can be hidden in the left earcup, which means you can use it when you need it, but don't have to flash it in public if you don't want to.
---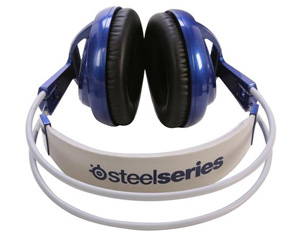 Keeping It Real, or Rather, Vacuum Metalized

Don't try to melt down the gold and sell it. The gold rings on the SteelSeries Siberia v2 Black & Gold Edition headsets are created by using a process called vacuum metallization which helps to achieve the shiny gold finish of the rings seen on both the right and left earcup. SteelSeries is one of the first company's in the gaming industry to use this process in peripheral color creation.
---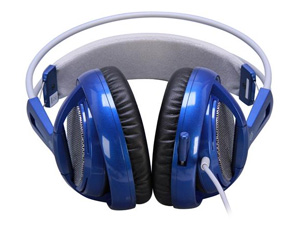 Volume Control

The integrated volume controller on the cord offers an option to handle sound volume manually. This feature is especially useful when you are using your Siberia v2 with other devices and don't have swift access to setting volume levels in your software.
---